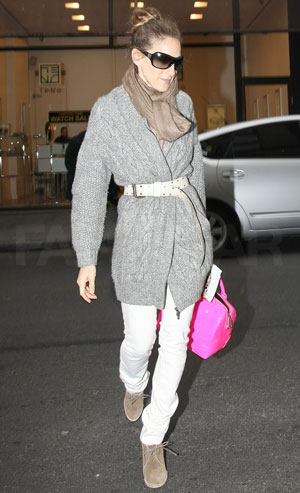 Spring is just around the corner and all the fashion magazines are full of all the spring must haves and trends. One trend I have notice in magazines and stores are desert boots and boat shoes. These 2 styles of shoes are not new, but seem to be making a come back.
Sarah Jessica Parker
was seen on the streets of NYC wearing a pair of desert boot and looking fabulous as always. The boots look so stylish on SJP, like she just threw them on and ran out the door. The desert boots look comfy and cozy. Both trends can be hit or miss depending who and how you wear them. Lately I have noticed many trends are making a second or even third visit to the fashion world. Not all trends are great the second time around and not everyone looks fab wearing them like SJP.
I have thought about buying some boat shoes, had some in the past like the 80's. Boat shoes were also spotted on some of the runway shows for the Spring 2010 ready to wear collections, like
Karen Walker
on Style.com. Worn with dresses and pants looking very chic and stylish. Again I think not everyone can rock this look and look fashionable. I will wait and see what my spring wardrobe end up looking like before I take the plunge on any of these trends. So until then here are a few shoes for you to ponder and decide if you will follow this trend. Leave me your comments and thought about this trend, will you try it or skip it?